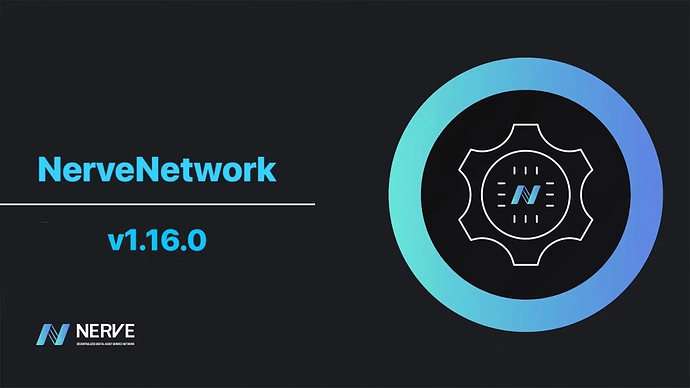 December 14th, NerveNetwork officially announced a very significant update: NerveNetwork mainnet has now supported AMA protocol, this brave try enabled LP assets based on NVT (Nerve mainnet asset) to stake on Nerve mainnet earning NVT!
Let's take a look at the NerveNetwork economics after the redesigns:
Nodes: Holders with 200k NVT and more can register a node on Nerve mainnet, the nodes will be sorted according to the amount of NVT staked. The first 15 nodes are named by "virtual bank", the top 35 nodes are known as consensus nodes (including the top 15 virtual banks ). There are also back-up nodes on Nerve mainnet.
Nodes rewards : Virtual bank, consensus nodes, back-up nodes, they share different rewarding weights. There is a 5% inflation rate and the amount of rewards will decrease once a month.
Staking Rewards:
This update brings more opportunities and flexibilities to the NerveNetwork staking mechanism. Before the updates, users could stake ETH/BNB/HT T/NULS and other crosschain assets on Nerve mainnet. Now we removed these cross-chain assets from the list, added NVT_USDTN_LP,NVT-ETH_LP,NVT_BNB_LP,NVT_NULS_LP to the staking asset list, which means these LPs are now eligible to be staked in Nerve mainnet earning NVT! What's more, extra rewards will be generated to those who stake LPs in mainnet, 10x more than only staking NVT!
Changed brought by this updates :
Removal of other assets from the staking list created a sustainable self-cycle mechanism for Nerve ecosystem, which is very friendly in the long run.
The liquidity of NVT will be greatly enhanced by awarding these LPs providers through the mainnet mining.
NerveNetwork has simplified the way for users to obtain gas fees by it's cross-chain solutions, created a completely decentralized trading platform, enabled users to travel and participate in multi-chain applications.
"This update is a combination of DeFi and mainnet staking, which is quite new in the industry. This might be a direction where we can start to create some new patterns. It is highly expected that something different will come out in the market soon because the changes made on NerveNetwork were great .It was an innovative try in the DeFi field"

" NerveNetwork (v1.16.0) cretaed a brand new staking mechanism, the new protocol is a great combination of AMM and mainnet consensus."

— —TaoHu, editor of Chain Catcher

This article is edited by TaoHu and published by ChainCatcher
Original link of the article: